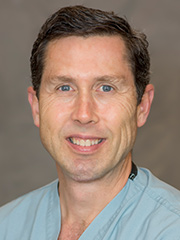 Richard G. Quist, M.D.
Specialties
:
Gastroenterology
Internal Medicine
Board Certifications:
American Board of Internal Medicine - Internal Medicine
American Board of Internal Medicine - Gastroenterology
Groups & Affiliations:
Hoag Physician Partners
Newport Beach Orange Coast Endoscopy Center
Hoag Endoscopy Center
Hoag Memorial Hospital Presbyterian
Currently not offering online scheduling.
Please call (949) 645-8300 to make an appointment.
About Richard G. Quist, M.D.
"I think we learn from medicine everywhere that it is, at its heart, a human endeavor, requiring good science but also a limitless curiosity and interest in your fellow human being, and that the physician – patient relationship is key; all else follows from it." -Abraham Verghese, MD
Doctor Richard G. Quist, MDWhen Dr. Richard G. Quist was a child, his family physician told him that he had a good understanding of the basic concepts in medicine and that he asked insightful questions. From a very early age, he was encouraged to become a physician, which shaped many of his choices in his later education. During his college years at the University of California, San Diego, he was deeply inspired by cell biology. He applied this interest to several research projects, which went on to be published in peer-reviewed journals.
In medical school, he learned the important role a physician plays in the lives of those with illnesses and illness prevention. He learned how critical thoroughness and attention to detail is when caring for others, and discovered the rewards of a trusting physician-patient relationship during that time.
In his Newport Beach gastroenterology practice, Richard G. Quist, MD believes first and foremost in patient comfort, good office access, and communication as the tools he needs to succeed. His goal is to care for the community in all aspects of gastrointestinal disease, from colon cancer screenings and acid reflux disease to complex management of inflammatory bowel disease and chronic disease of the liver and pancreas.
Dr. Richard G. Quist is dedicated to providing attentive, detailed care to all of his patients.
Insurances Accepted / Provider ID Numbers
Aetna
Anthem
Blue Shield
Cigna
Scan
United Healthcare