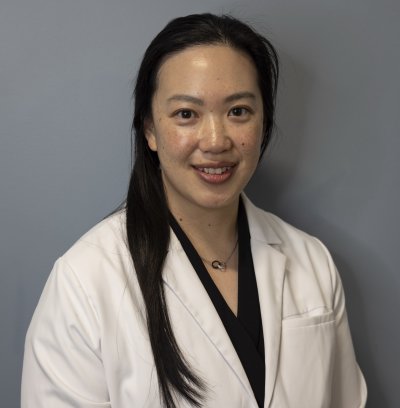 Board Certifications:
American Board of Urology - Urology
Groups & Affiliations:
Hoag Physician Partners
Hoag Surgery Center Irvine
Saddleback Memorial Medical Center
MemorialCare Surgical Center at Saddleback Memorial
Hoag Memorial Hospital Presbyterian
MemorialCare Surgical Center at Orange Coast
Surgery Center at Saddleback
Orange Coast Medical Center
Phone
:
(949) 855-1101
About Tammy S. Ho, MD
Dr. Tammy Ho was born in Houston, Texas. She earned dual degrees in biology and chemistry from Duke University, where she graduated with distinction. She was awarded a full tuition merit scholarship to Duke University where she studied medicine. Dr. Ho completed her urology residency at Washington University in St. Louis and then completed an additional fellowship in Male Reconstructive Urology from University of California Irvine. She is currently one of two fellowship trained Male Reconstructive Urologists practicing in Orange County.Dr. Ho has authored chapters in reconstructive urology textbooks and has published articles in the Journal of Urology and European Urology. She has been a speaker on various urologic topics at several hospital symposiums. In addition to practicing general urology and seeing all types of urological problems, Dr. Ho specializes in the treatment of urethral stricture disease, erectile dysfunction, male urinary incontinence, Peyronie's disease, and other disorders of the urethra, penis, and external genitalia."One of the most rewarding aspects of my job is that I often focus on quality-of-life surgeries," Dr. Ho said. "For instance, I specialize in surgery to treat male urinary incontinence after prostate cancer treatment. Imagine going from leaking constantly, having to wear diapers, quitting your hobbies, and avoiding friends and family to having your previous life restored. It's such an incredible privilege to be able to drastically improve someone's quality of life."She added: "My ability to listen allows me to empathize with patients, put people at ease, and be able to discuss topics that some people consider 'embarrassing'. It helps foster an honest patient-doctor relationship which allows me to tailor treatment for each individual."In her free time, Dr. Ho enjoys visiting farmer's markets, cooking, and traveling. She is an avid Duke basketball fan and loves taking naps on weekends when she's not working.
Insurances Accepted / Provider ID Numbers
Aetna
Anthem
Blue Shield
Cigna
Scan
United Healthcare